How Scott's Cheap Flights makes over $3m a year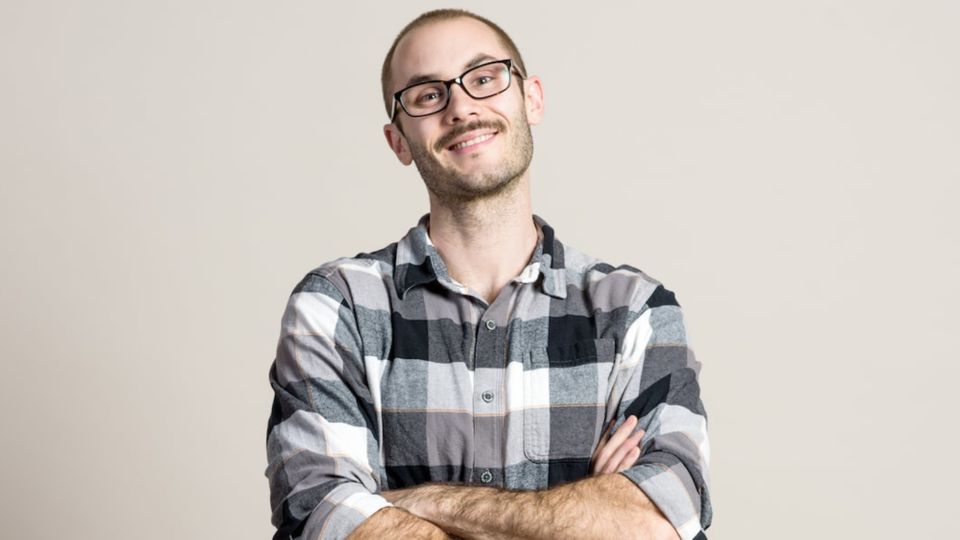 Scott Keyes is one of the best example of an indiehacker. His cheap flights newsletter draws in millions of dollars each year and he doesn't have a board of directors or investors breathing down his neck.
I'll be talking to him today and you can ask him questions as well! You can get access to a recording of the talk here.
As a fan of travelling he also gets to work on something which is fun and rewarding for him. Let's take a look at how he makes his money.
Background of Scott Keyes
Scott Keyes is one of my favourite founders. He was a political graduate, like me, and then worked as a journalist. He doesn't fit the stereotype that a lot of the tech and business press has for entrepreneurs. As far as I know he wasn't selling sweets to other kids in elementary school or making a side hustle as a teenager mowing lawns. He really just fell into it when he realised there was a lot of demand for his cheap flights newsletter.
Give people what they want
There are so many people making complicated businesses these days. Scott just does one thing - he sends cheap flight deals. It's a great business because it's so simple. No-one wants to pay more for flights and there is such a Byzantine system for buying tickets. Whenever you fly you can be sat next to someone who paid twice as much as you and another person who paid half as much as you.
FOMO
Scott's emails to free subscribers always create fear of missing out. They start with a message like "free subscibers just missed $200 tickets from New York to Paris." It makes you want to pay more for the premium newsletter.  
'Unfair' advantage
Scott definitely benefited by having a journalist background. He was friends with someone at Business Insider who offered to write about Scott's Cheap Flights. This brought a flood of interest from people looking for cheap deals. I'm sure it also improved Scott's domain authority as well as he had a major news website linking to his website.
Pricing model
Scott is enthusiastic about the freemium business model. He sends flight deals for free but if you pay to upgrade you get more offers, deals tailor-made to your location as well as error fares where the savings are huge e.g. someone missed a zero on the air fare so you travel for $100 instead of $1000.
The price at the moment is only $49 for premium meaning you only need to get one cheap flight in a year to make it worthwhile. Conceivably you could save easily save over a thousand dollars if you travel a lot so this is actually a great price point. It's good to not squeeze every last dime out of customers even if you are saving them a lot more money than you charging.
Scott charged very little to start with as in a few bucks a month. He then changed to quarterly billing which is smart because people churn when they sign up for monthly deals so it's better for cash flow. Plus with monthly subscriptions he has to pay Stripe processsing fees each month instead of once with a quarterly plan.
Social media and social proof
Scott is smart at getting people to talk on Twitter about how much money they've saved. He also features people that have made once in a lifetime trips like exotic honeymoons they couldn't otherwise afford. Obviously, showing lots of happy customers and good reviews creates more buzz around the brand.
A friendly brand
Courtland Allen summed it up well when he said that emails from Scott's Cheap Flights feel like a message from a friend. "Hey, it's Scott here! I just found some deals for you." Obviously having a personal brand makes it harder to sell a business. But if you want to make a life-long business and not just flip something in a few years time to private equity then it can be a smart move.
The brand feels a lot more personal than Skyscanner, for instance, even though Scott has a team of 50 or so employees. People like buying from a company with a face rather than a bland organisation. That's why so many big companies buy smaller ones but keep the brand so they look like a little guy.
Competitive risks
One problem for Scott is there isn't a technical moat for the business. Anyone can set up a newsletter for free, make a landing page in Carrd and send flight deals to people very easily. In fact there have been a number of companies that have the same business model that have sprung up in other countries and have made a lot of money with the same idea. Now Scott concentrates on the US market which seems to be smart. It's where he lives and it's the market he knows best.
Conclusion
If you are looking for a founder to follow, look no further than Scott! No technical background or business training and he has still come out on top. He actually has made a lot more money than most people with MBAs or CS degrees!