Ben Tossell makes $50,000/m with Makerpad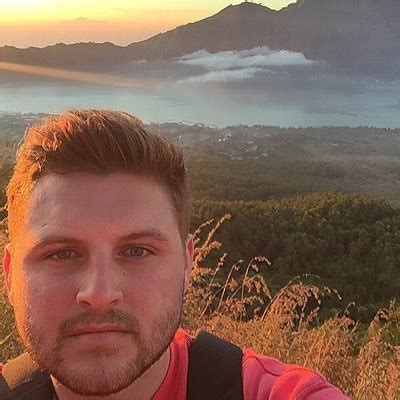 Ben Tossell has been leading the charge of no coders in the past couple of years. His fast growing business Makerpad is currently making $50,000 per month. As barriers to starting a business continue to lower, Ben has made a successful living from creating Makerpad, a community for learning how to use no code tools such as Webflow, Airtable, Bubble and Zapier. I'll be interviewing him live on Zoom in a couple of hours so don't miss your chance to ask him questions!
Ben started New Co as his first no code business while working at Tyler Tringas's indie investment firm, Earnest.  Although NewCo was profitable he shut it down and then re-started with Makerpad. His progress since then has been phenomenal! He made over $200,000 in 2019 by making a community for learning no code solution. Ben saw the likes of Egghead and GoRails and realised he could make similar screencasts of building products with no code. He made lots of tutorials free which drew early users. Then he made more advanced video premium-access only.
Ben has also partnered with no code tools so companies pay to be featured on Makerpad. Much like Key Values, this is a great way to add paid content - it's an advert which doesn't look like an advert as it blends in with the rest of the content and adds value to customers instead of being obviously something foreign to the user experience. So it's clever of Ben to take money from both conusmers as well as businesses. It's really the holy grail to be able to pull off doing both!
Eventually Makerpad was making so much money that Ben was able to leave his job at Earnest Capital and work on his own company full time. He was also able to take on employees in order to grow the business more. Cleverly, he recruited from Makerpad users which meant these people were already very knowledgeable about the company and it's products which meant less time spent on-boarding them and more motivated employees.
Naturally, as Ben teaches no code solutions his own website is built using these tools as well. Makerpad is made from a selection of tools such as Webflow, Zapier and Memberful. In this sense the business is highly replicable. Indeed, Ben has done tutorials on how to make a simlar site and there have been some copycats.
Obviously the tech stack is not where the advantage is for Ben. Like Pieter Levels, he is able to marshall his high Twitter following of 50,000 subscribers. So although someone could easily clone Makerpad they would need to do a lot of work on marketing and probably paid acquisition like adverts if they were to try to compete. Whereas Ben with his large Twitter following did not need to do this. This is a great example of the benefits of having a big audience.
Ben worked as Head of Community at Product Hunt and was able to build a big following at this time. In 2017 as no code tools like Carrd became available he cleverly branded himself as a no code expert before anyone else and was able to gain a lot of credibility in a new field fast. With credibility comes trust and Ben was able to transfer that into cash.
Ben is now moving into the exciting world of rolling funds where high net worth individuals are creating investment funds that people can subscribe to (provided they have the cash!). So he is definitely a busy guy!
If you want to ask Ben any questions you can join our Zoom chat in two and a half hours time! Ben will be taking your questions live so this is a great opportunity to ask him questions about making a six figure business so quickly!