LinkedIn ghost writer for hire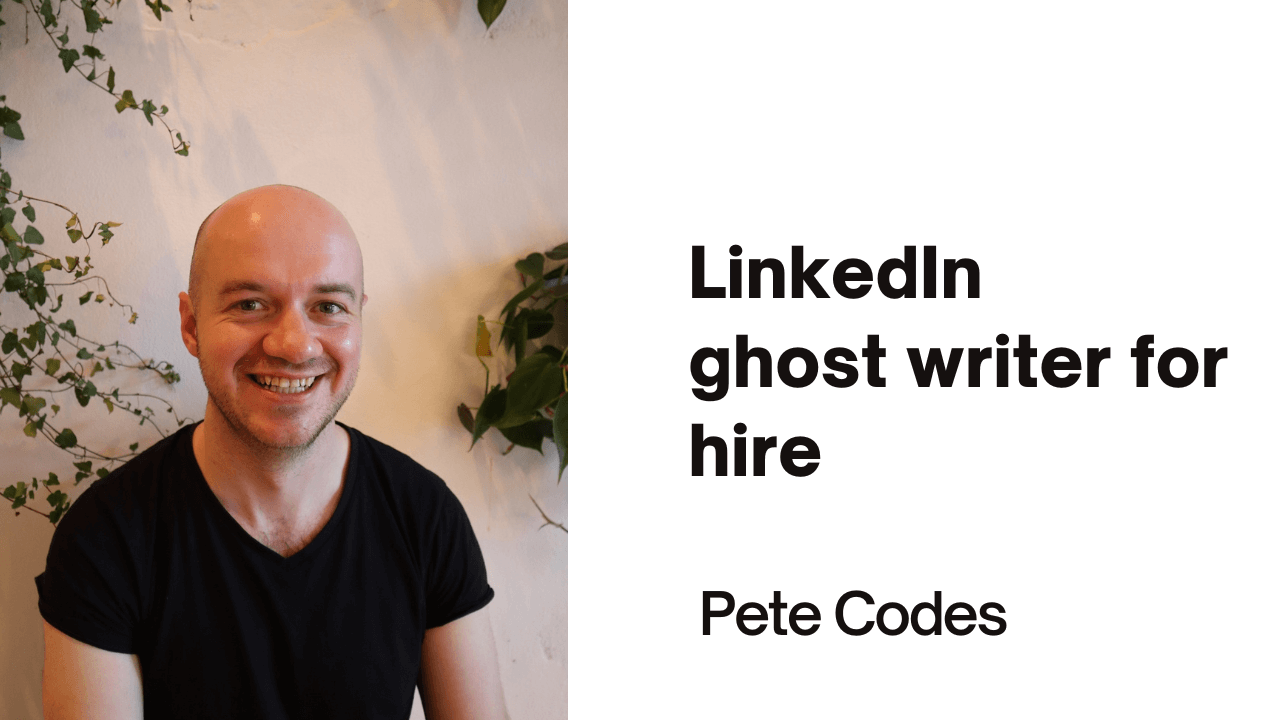 I am a LinkedIn ghost writer available for hire. I can help you improve your follower count, and write better posts to increase your audience. I specialize in working with entrepreneurs and tech companies.
I now have 5 social media clients and I have availability for a few more LinkedIn clients. Feel free to check out my LinkedIn profile.
Email for more info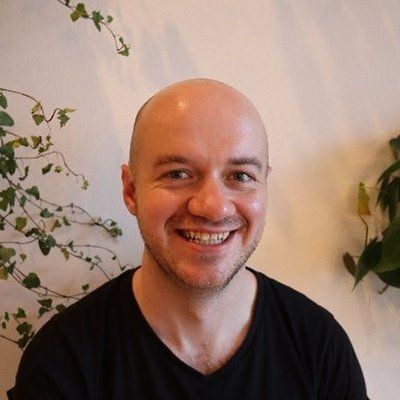 What is a ghost writer on LinkedIn?
A ghost writer is a person who anonymously writes content on behalf of someone else. Traditionally, ghost writers have been associated with celebrities i.e. a footballer who wants to release an autobiography will work with a ghost writer who takes their story and writes the book for them.
For LinkedIn, a ghost writer is someone who writes posts on behalf of a LinkedIn user. My speciality in LinkedIn ghost writing is writing content for entrepreneurs and tech companies. Although I write the content, it is published by my clients so it appears as if they wrote it themselves. I don't duplicate content or use AI writing tools so people won't be able to tell you are using a ghost writer.
What is the point of ghostwriting?
In my case, ghost writing frees up time for my clients to tackle more pressing issues. My clients tell me they would love to spend more time on LinkedIn but they just don't have the time. If someone is CEO it's hard to justify using their precious time to think up content to write on LinkedIn or Twitter rather than making strategic decision which will grow their business.
I'm good at adapting my tone and writing style to each client. So if you're someone who would never use emojis, I won't use them either. If you're a founder who prefer an informal or formal tone, I can adapt to whichever you prefer. Most importantly, I can analyse how your audience responds to your content and base future writing on what works well.
My clients also tell me that by working with a ghost writer like myself, it sparks their creativity and helps them learn what is good content to write on social media. So hiring a ghost writer can also help your own writing.
Can I hire someone to manage my LinkedIn profile?
Yes, you can hire a ghost writer like me to manage your account. In addition to writing LinkedIn posts, I can also find the best LinkedIn accounts to follow, make follow requests and comment on others' posts in order to build your audience on LinkedIn.
I can write LinkedIn posts for you in a scheduling tool or I can write drafts in a custom Google sheet I created.
I have a range of monthly packages depending on what your needs are in terms of LinkedIn ghost writing.
Email for more info
My LinkedIn experience
I have over 800 connections on LinkedIn. I focus on writing high quality content to a niche audience. If you need help with optimizing your LinkedIn profile, I can give advice on choosing the best bio and profile photo.
I can write you LinkedIn posts about tech, entrepreneurship, business, startup, web development and marketing. If you are interested in growing your profile in any of these areas, I'll be a good fit for you. I also recommend clients add occasional personal updates - this humanises your profile and lets people see the real you.  
Hiring a Twitter ghost writer
I also have lots of experience as a Twitter ghost writer and I have over 7,000 followers there. I have also built up 8,000 followers for my brand, No CS Degree - check out it's Twitter page.
I can provide lots of Twitter services such as writing tweets, composing threads, turning existing content such as blogs into tweets, finding the best accounts for you to follow and how to improve your bio.
Here's an example of a Twitter post of mine which went viral in November 2022:
Hire me as a LinkedIn ghost writer
If you'd like to hire me as a ghost writer for Twitter or LinkedIn, message me on pete@nocsdegree.com
Email for more info