About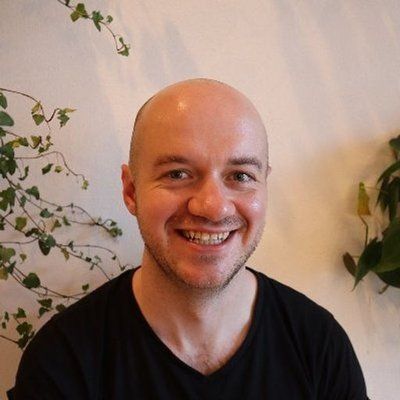 My entrepreneurship aims
My aim is to make websites I enjoy and to make a living from this. There are lots of benefits to having many sources of income vs one job. I am free to start and stop projects as I please.  
That's the power of building products online. I have been influenced by the "anti-fragile" views of Nassim Taleb, although I also disagree with a lot of his other views. I'd ideally like to make a six or seven figure income as a solo founder, perhaps with a handful of employees. I don't want to make a unicorn startup or be a billionaire.
Check out my previous podcast, YouTube and blog interviews about being a bootstrapped founder
Active projects
Former projects
Indie Friends - community for founders - shut down in 2023
Remote Companies - a remote job board - acquired in 2022!
My history as an entrepreneur
I've been bootstrapping full-time since July 2019 when I quit a lousy job to make No CS Degree, a website where I interview self-taught and bootcamp developers. I have since made a job board for junior developers and a bootcamp listings website called Bootcamp Index.
In October 2020 I launched a few info products like my Monetize Your Newsletter course. It's a 90 minute video course where I explain how you can make money with a newsletter without any sales experience. I also made a product called Meet Your Heroes where I interviewed some of my favourite entrepreneurs. Unfortunately though, there wasn't enough demand for this so I stopped the project.
In June 2021 I started a podcast and YouTube channel for No CS Degree. This has been a great way to get to know people better and improve my network. They are both a lot more hard work than blogging though.
In July 2021 I showed off two new projects, High Signal and Remote Companies. I changed my views over time and decided to make products in spaces where there is already competition as this means the market demand is already verified and I don't have to work out if people will pay for this type of product or not.
High Signal is a community for entrepreneurs who have proved their revenue. I think there is a good gap in the market as lots of free communities are too spammy and lots of paid communities are too big to have meaningful relationships with other people, which is what I am after. It now costs $39/m to join and we have lots of amazing members like Amar Ghose, Lachlan Lirkwood and Andrew Kampey.
I finally got Remote Companies online in July 2021 as well after having tinkering on it for 7 long months. I eventually decided to make it in Webflow as this was the simplest solution and it means I don't have to deal with deploying a website etc.
I sold Remote Companies in March 2022.
In March 2022 I started working as a Twitter ghost writer - I write tweets and threads for founders and companies, as well as engaging with other accounts of their behalf. I also provide strategic advice on getting more followers and a better experience from Twitter. I started to increase that side of my work in July 2022.
I renamed my founder community to Indie Friends before shutting it to new members in May. The group is now free but invite-only.
I'm still publishing content on No CS Degree. I added interviews to High Signal and continued doing Twitter ghost writing for founders. I've also been inteviewing more founders on YouTube.
Interviews
Indie Hackers podcast - January 2020
Newsletter Crew podcast - March 2021
Indie Bites podcast - October 2021
Alex West YouTube live from Las Palmas - August 2022
Software I use
This list contains affiliate links
Hobbies
I am an avid runner and I love doing 5ks and 10ks. My pb for the 5k is 20:32.
In 2020 I hit my goal of swimming 1,000 metres.
In 2021 I hit my goal of cycling 100km goal.
In 2022 I missed my goal of benching 100kg. (I got to 85kg)
Travels
Some of my writing about digital nomad trips:
Bansko 2018 - living in a tiny Bulgarian town
Berlin 2019/20 - housesitting for 3 weeks for $80
Lisbon 2022 - meeting London founders
Las Palmas 2022 - beach life