The best cafes in Edinburgh to work from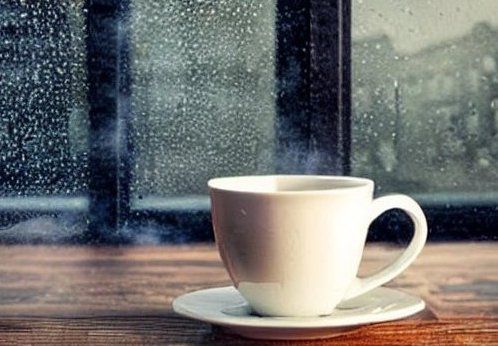 Here are the best cafes to work from in Edinburgh. I've based my reviews on factors like wifi quality, staff friendliness, space, price and how good the coffee is. I work online from cafes every day as a freelance Twitter ghost writer and sending newsletters for founders so it's important I find a great cafe for working in.
Brew'd by The Source
This cafe has some of the best single-origin coffee in Edinburgh! As they roast their own beans, they keep prices much lower than other city centre cafes. You can get an excellent flat white for £2.70 whereas a lot of cafes in Edinburgh now charge £3.30.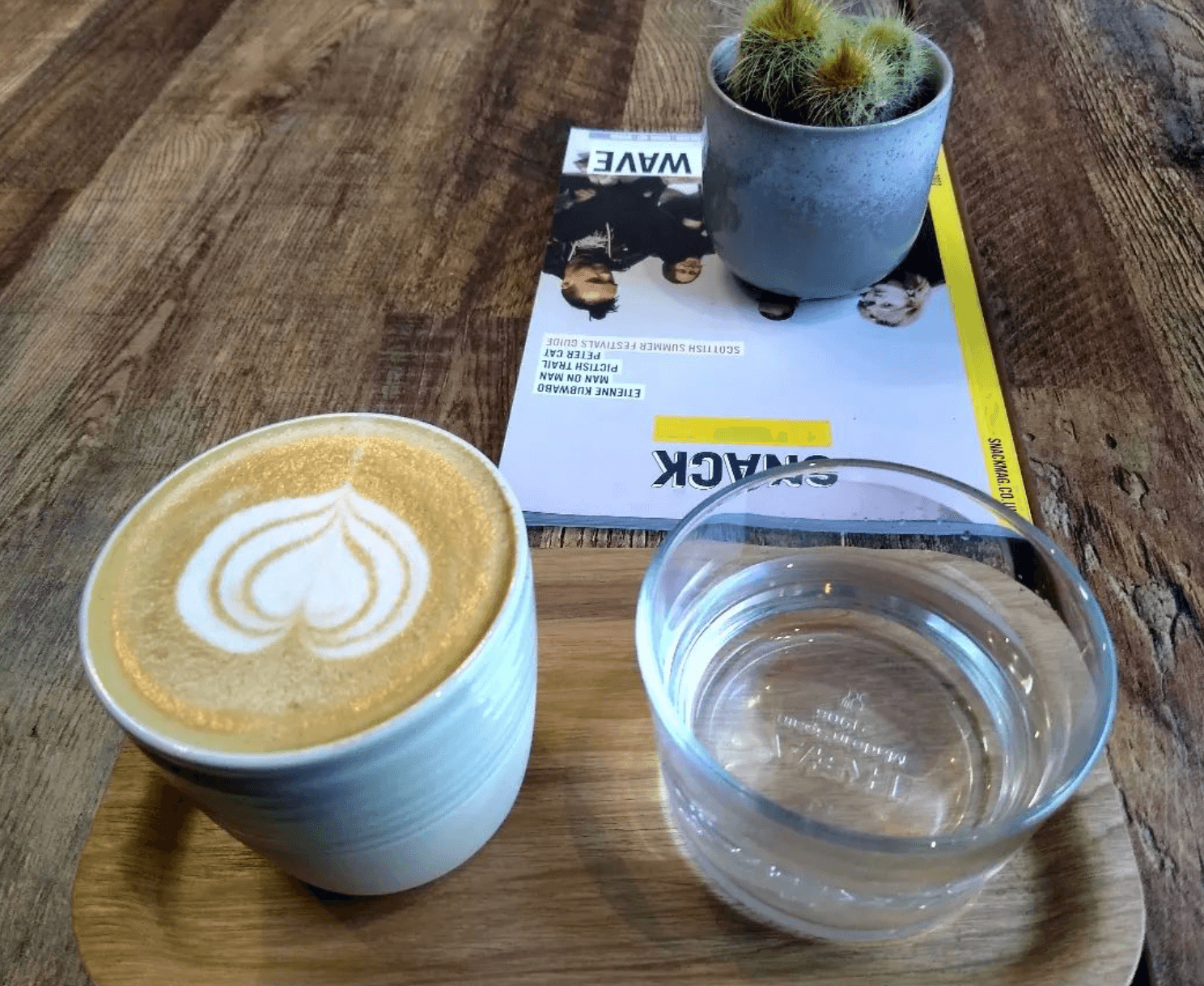 The baristas are very friendly and will talk to you about the origins of the coffee. It feels like a boutique experience! They are laptop-friendly and fine with people working there. The only downside was the wifi wasn't working when I was there and the cafe is very small so it wouldn't be a good place for meeting people. It's a cafe that's best to go to if you are working on your own for an hour, having a phone you can use as a hotspot and want some excellent but strong coffee.
Fortitude
Fortitude specialise in roasting excellent coffee and have very cool, modern cafes. I never have to take headphones as there's always good music on the go. The staff are also great and welcoming to regulars like me and they are perfectly laptop-friendly.
The Newington branch is the latest Fortitude and also doubles as a bakery so there are always tempting smells wafting through the cafe.  This cafe has wifi but a downside is there are no sockets for charging laptops or phones. There is space for about 8 people so this is the smallest of the Fortitude cafes. The wifi is great though. The prices are a bit on the high side but you can save money by getting one of their awesome batch brew filter coffees which are £3. It's also a bit of a trek unless you live in Newington or by the Meadows.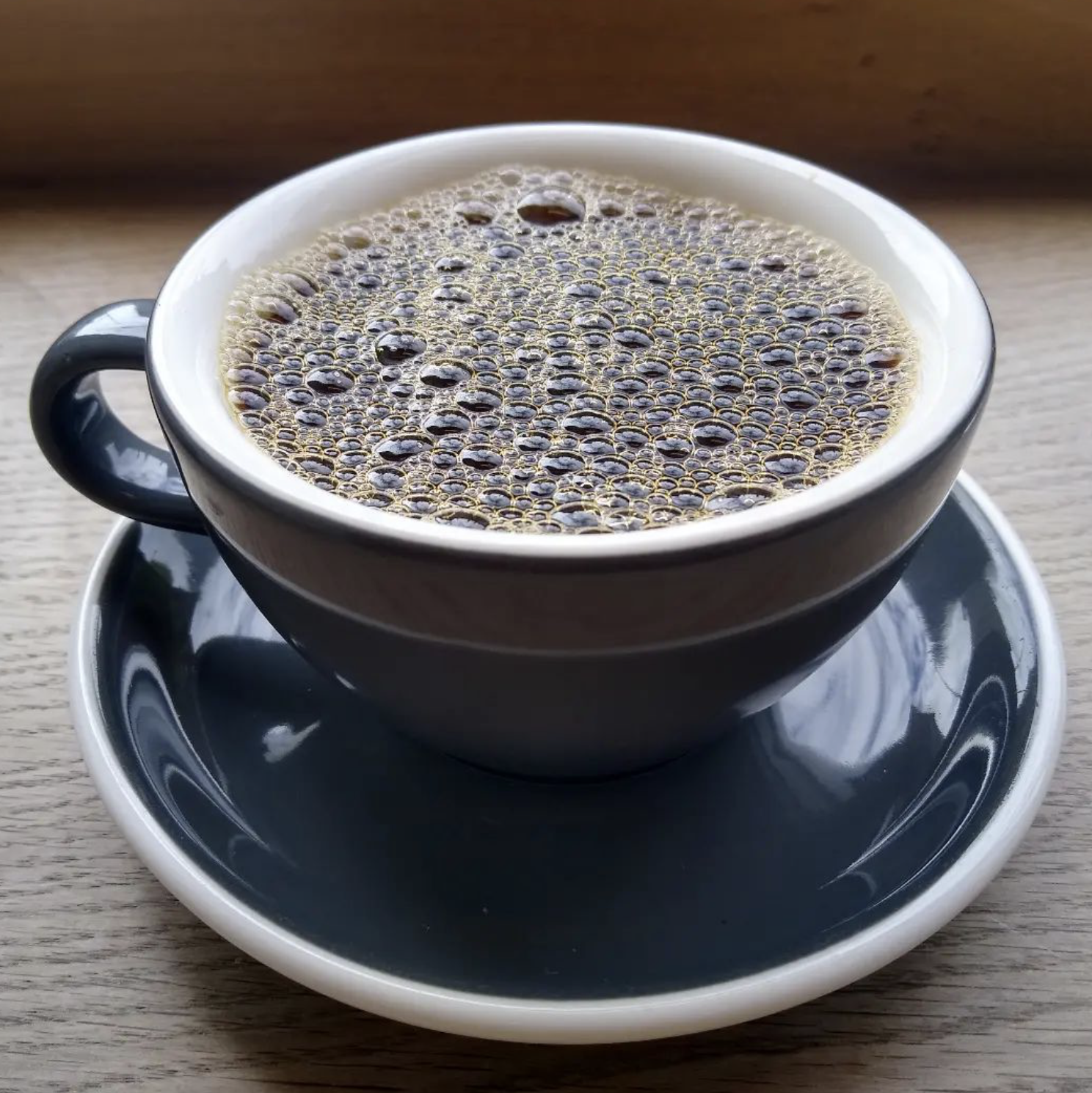 BrewLab
Slap bang in the university area, this is the most hipster cafe on the list. The staff can be a bit cold but the coffee and wifi are good. There's a lot of space to work as well with room for around 40 customers. It's very popular with students so it will be busier during term time i.e. September to May.
They are sometimes a bit fussy about laptops if you try to stay too long. If you're going for an hour or a bit longer you'll be fine. They also do table service and the staff are usually quick. BrewLab is definitely on the pricier side of things with coffees like lattes at £3.40. Even the BatchBrew was £3.40 whereas it's £3 in Fortitude and honestly. I'd say the latter is a touch better.
Black Medicine
Just round the corner from BrewLab is Black Medicine, which is also popular with students. Coffees here cost £3.30 and are decent. They also have hot food which is great but sadly no table service. If you order hot food and a coffee at the same time you then have an awkward wait at the end of the bar. The staff are friendly though.
The wifi sadly is really abysmal but there is a lot of space, especially downstairs and they don't care how long you stay (within reason). This would be a good place to go if you want to code or write without distractions. Unfortunately, due to the stone building you can't even get a data signal downstairs on your phone so you can't just use a hotspot. There are benches upstairs which look out onto the busy street which are excellent for people watching while you work.
Black Sheep Coffee
This place does great coffee and the wifi is good. It's located on North Bridge so handy if you need to get to Waverley train station. They've always been fine with laptops when I've been in. There is a decent amount of space here and unlike most cafes in Edinburgh, they are open until 8pm which is very handy.
If you need help with growing your social media presence, check out my Twitter ghost writing services
Get my bootstrapper updates