Monetize your online course with a sponsor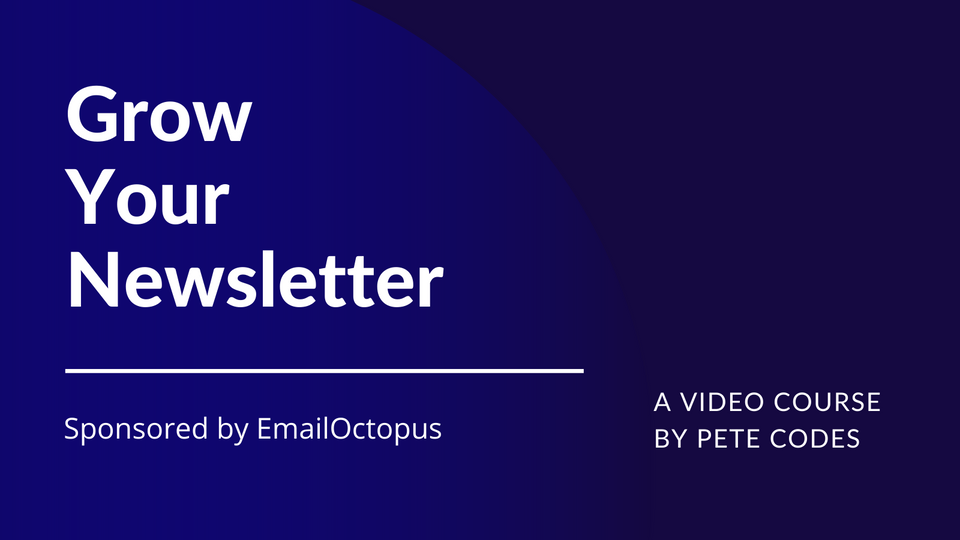 I thought it would be helpful to show indie hackers another way of making money from an online course - sponsorship!
I decided recently that I should make a video course on growing a newsletter. I'm sort of working backwards as I've already got a course on monetizing newsletters . Video courses can be produced for free pretty much - just record videos on Loom and then edit them. I use Descript to make this quicker and I've got a nice Rode microphone so the quality is better but these are not necessary.
Approaching a sponsor
I use EmailOctopus for my No CS Degree newsletter so it occurred to me - why don't I ask them to sponsor the course? That way they get more social proof and brand recognition and I can make sure the course makes money.
I've been using EmailOctopus for a year so that definitely helped me. I sent their Head of Marketing an email with the subject line "Sponsor my Grow Your Newsletter course?" and I set out the benefits to them and a fee proposal.
Agreeing a deal with EmailOctopus
We corresponded over a month - they had some good questions about what the content of the course would be like and how I would talk about their brand. I shared some video examples of what the course would be like. Out of the 30 chapters, 10 are going to feature EmailOctopus in some way.
I said the course would be about how I've grown my newsletters to thousands of subscribers for free and that I'd be showing people my own tips and tricks that have worked for me. Part of the attraction of the course as well is that all the tips are free! You don't need to spend any money to grow a newsletter.
Monetize before you launch
I've already had a nice amount of pre-orders but it's a big weight off my mind to know that the course is monetized. I strongly recommend other indie hackers monetize their knowledge this way by partnering with companies whose software you use.
Pre-orders are also a great way to monetize before you make something. It's very easy to make a page on Gumroad and then you can gauge demand for it. One of the biggest traps you can fall into as an entrepreneur is making something no-one wants. By monetizing early either with a sponsor or pre-orders, you avoid this.
If you want to check out the course, you can. Anyone that buys it will get an exclusive deal with 30% off paid plans for the first three months