My review of Ghost as a blogging platform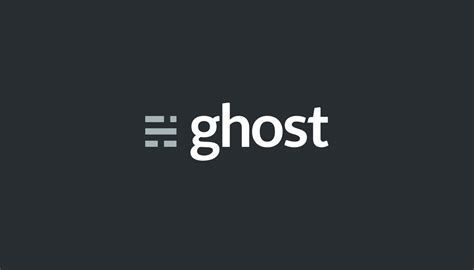 Ghost is a fast growing blogging platform with a batteries-included approach. You don't have to install plugins like you do with Wordpress - everything comes included. Here are my experiences. (This article includes affiliate links so I'll get some money from Ghost if you sign up at no extra cost to you)
I should say this is a review of the Ghost Pro option - you can self-host for $5/m if you want but I don't for the following reasons:
you have to set up the hosting which is a pain
you have to set up the newsletter settings yourself
you don't benefit from their great customer support
you could get hacked
the starter price option now is only $9/m when paying annually so I'd say paying $4 more is worth it.
you need to organise you own back ups and keep your site up
Nice editor
Everything in Ghost is very easy to use and feels slick. There's not any menu diving and I like the UI. Included in the editor is the ability to see how your blog posts will look on Twitter or Facebook and in search results. This is valuable as often bloggers share articles which then look really bad on social media as the images might not be cropped properly or the headline cuts off mid-sentence. You can preview how your article will look before you publish which is handy and you can share previews. For instance, when I draft articles for coding bootcamps I can send them a preview of how the article will look before publishing it. It's also easy to drop in images, add links etc.
Great customer support
Ghost staff are always very quick to respond to my questions. They know their stuff and have been very inventive with suggesting options for me when I've wanted to tweak or customise my blog. One downside is that they don't have support at weekends.
Since we are running blogs and not SAAS apps I don't see this as being a major problem but it would be nice. I think as well as they are a growing company they probably pay more attention to customers than older platforms. This is just for Ghost Pro customers and not for self-hosting.
Cool themes
I've had lots of compliments from the look of my blogs which is funny as they are mostly just default themes. I've made some customisations like removing images on posts in No CS Degree. I got some help with that from people on Twitter. There are lots of great themes to choose from and if you are a developer you can even make your own and sell them. I know some people who have made $1,000/m from Ghost themes. I think it would be hard to make a bad looking blog on Ghost whereas I've seen awful themes on Wordpress.
Modern technology
Ghost is also built on Node, so it's a much more modern stack. If you want to make your own theme then you'll need to know handlebars but you won't need to use PHP which will be a bonus for some developers.
You can also use Ghost as a pure CMS and make your own static front-end taking advantage of the Jamstack option. I'm going to be exploring this option soon! All Ghost sites come with https which makes your site secure and should be the default for sites now - otherwise your website visitor will see a message saying "unsecure connection".
Getting more affordable
When I started using Ghost there was just a $36/m tier and then some more expensive plans. They've recently made a lower priced starter plan which is only $15/m or $9/m if you pay annually which is a bit of a steal really! You can't customize your themes on this plan and there are some other restrictions but for someone starting out I see this as a non-brainer.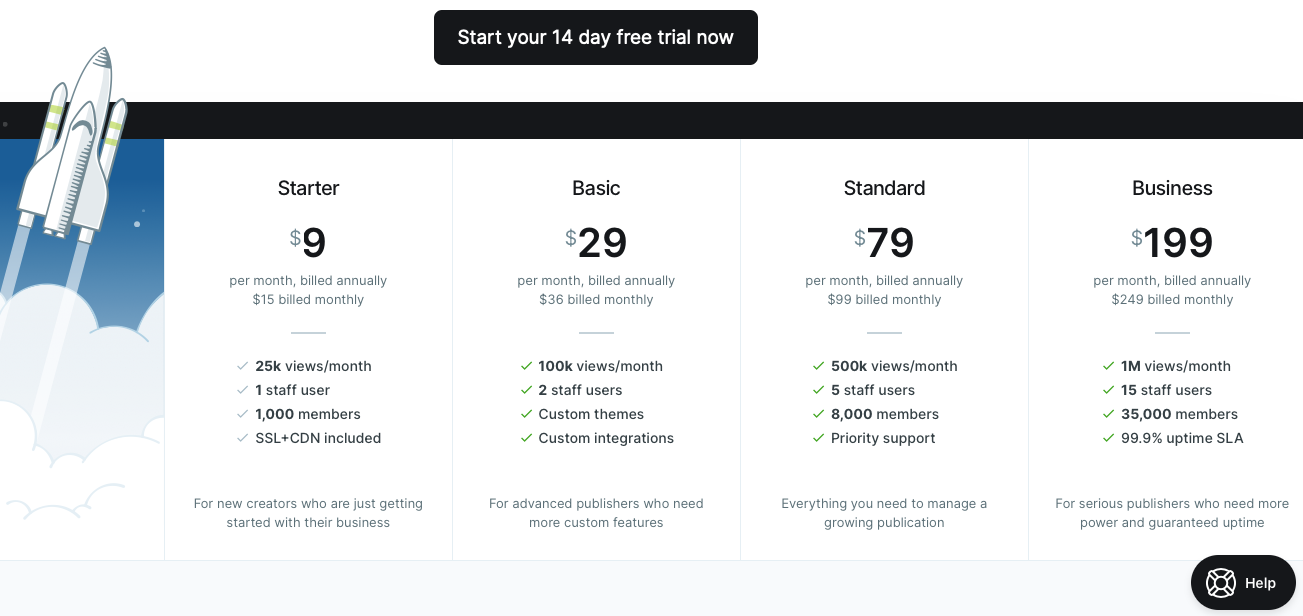 Paywall your content without big fees
Ghost lets you put content behind a paywall and charge for premium content. The best part is that unlike Substack and others who takes 10% of your income plus Stripe transaction fees, with Ghost you only pay the Stripe fees which are 3.4% I believe. In contrast, Only Fans charges 20%. This is the good thing about Ghost being a non-profit. They can calculate that they'll make enough from new people coming to Ghost to waive any additional fees for having a paywall beyond the industry standard Stripe fee.
Who else uses Ghost?
Here are some big companies that use Ghost
Buffer
Unsplash
Duck Duck Go
Tinder
Veed
Conclusion
I'm a big fan of Ghost. I think the themes are excellent although they could do with more geared around newsletters perhaps. There's also a lot of room for making new themes as a developer and then selling them.
I like that things come included and I don't have to install a bunch of stuff like with Wordpress. I've had Ghost posts on the top of Hacker News for 24hrs without any problems. The customer support is very quick and knowledgeable as well, although it would be good to have it at weekends as well. Overall, I'd say Ghost is a great option for both beginner bloggers and also for developers who want to make custom blogs.