Carrd review - the pros and cons of this website builder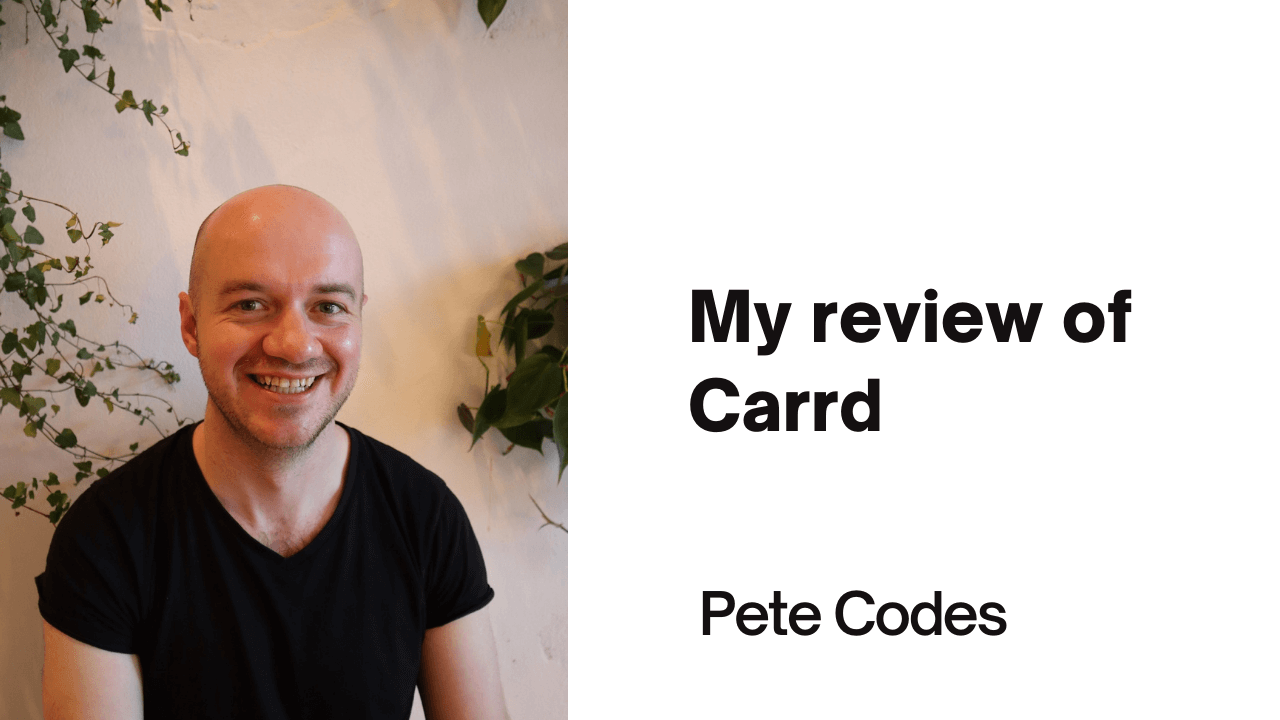 Carrd is a modern, responsive website builder for making one page sites. I've been using Carrd for 5 years so here's my review. This page contains affiliate links at no extra cost to you.
What is Carrd?
Carrd is a simple website builder which is great for making sites with one page. You don't need any coding skills whatsoever. There are lots of great templates that are very easy to it. Howcver, if you can code, you are able to customize your Carrd site with CSS and JavaScript by using a Pro plan. By the way, this page contains affiliate links at no extra cost to you. I've been using Carrd since 2017 so I'm confident about it's quality.
Why is Carrd so popular?
The templates provided are gorgeous! You can have a very professional website using just the templates alone. All of the designs are responsive which means that they look great on a computer as well as a tablet or mobile phone.  Carrd doesn't involve writing any code so it's very beginner friendly.
I can tell you for sure that a personal site on Carrd will look a million times better than using Wix or Squarespace. Carrd has more advanced features if you need them - you can take payments with Stripe or PayPal using the in-built forms.
Carrd also became a lot better known due to the Black Lives Matters movement and the blacklivesmatter.carrd.co website that went viral in June 2020.
What is Carrd used for?
Most people use Carrd for personal sites. It's actually incredibly popular with K-Pop fans! A lot of entrepreneurs use it for community websites and for selling digital products like ebooks. For instance, you can embed a Gumroad product on Carrd or take payments with Stripe.
I use Carrd for selling sponsorships for my No CS Degree newsletter. This is a template that I have modified and used successfully to process a lot of payments with the form which is linked to a Stripe checkout page.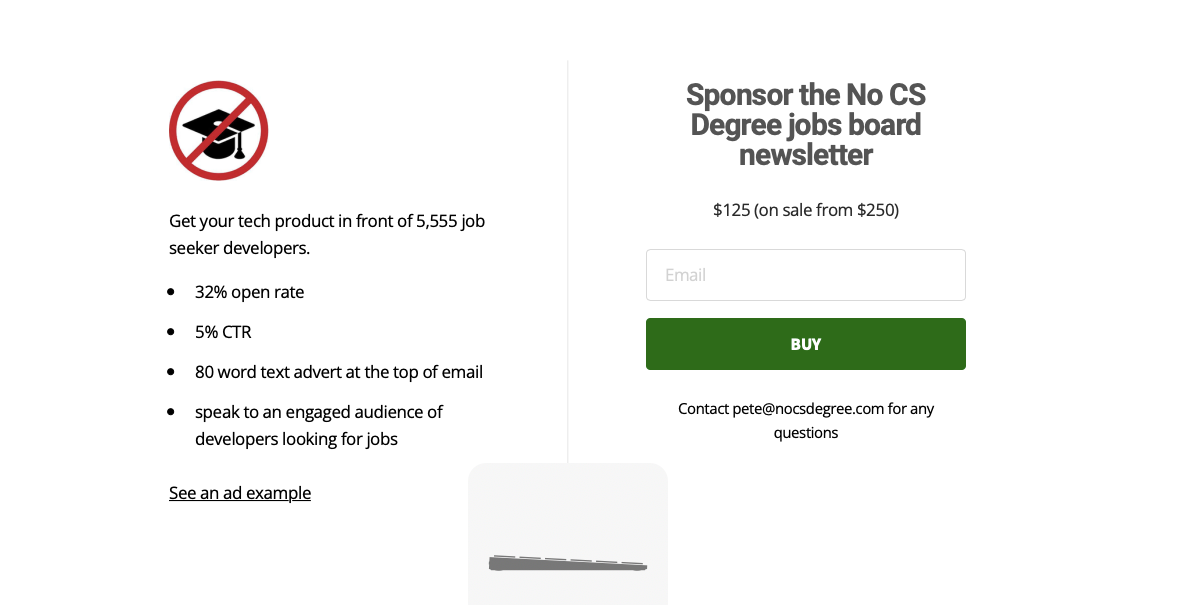 You can really use Carrd for anything though! There is a lot of flexibility. Although you can't technically make more than one page you can link to a section on your page. So for instance, if you want to share your Carrd site and you want visitors to land at a particular section, you can do that.
e.g. https://highsignal.io/#community takes people straight to the Community section of the website instead of the top of the page, which is about the newsletter.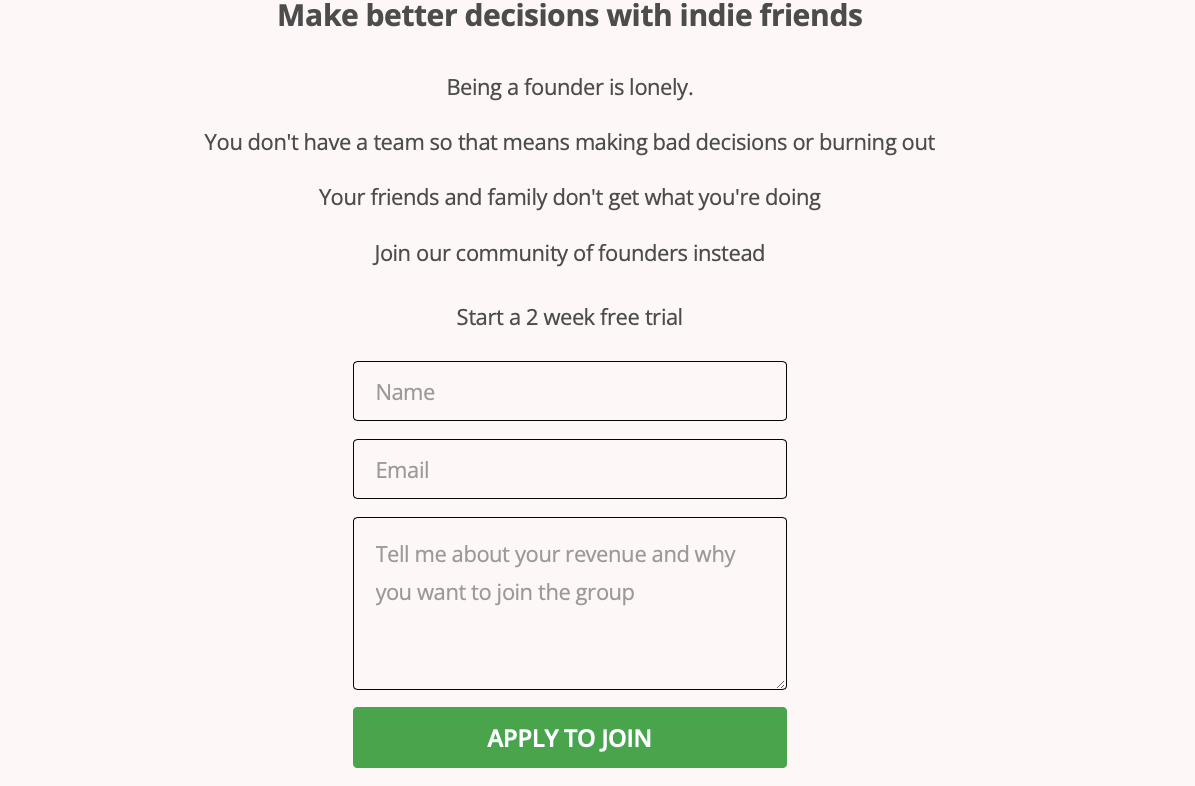 You can also include a navigation bar at the top of your website so that people can jump to a section lower down.
Embed other content on Carrd
Because you can embed anything you want in Carrd you can easily add Airtables, your own custom code, calendars, Tweets or YouTube videos. For instance, I have embedded a YouTube video showing testimonials from my community members on my High Signal website.
Carrd works great with Zapier, a freemium service which automatically connects different web products. So you can use Zapier on Carrd to send a document to an email recipient when they make a payment. Carrd also uses Stripe so you can make your own forms and accept payment easily. You just need to make a Stripe account and add your private keys to the form in Carrd.
Can I use Carrd for making a job board?
You could technically make a job board in carrd by showing jobs in an Airtable. But you'd be far better off using Webflow for this sort of website as Google will only recognise your Carrd site as having one page. The embedded Airtable, just like an embedded blog, isn't actually part of your site as far as search engines are concerned.
Carrd vs Webflow
Carrd and Webflow are really meant for different purposes. Carrd is excellent for one page websites e.g. a sales page, a biography website, a simple cafe website. It's not, however good for a content site like a blog.
Webflow would be overkill for just a one page website. Despite it being marketed as a "no-code" option, in reality you will need to know about HTML and CSS to really get Webflow working well and looking good. Whereas Carrd looks excellent straight out the box without any coding knowledge whatsoever - my parents got the hang of editing a Carrd website in 2 mins!
If you want a website with lots of pages like a blog or an affiliate comparison website, then Webflow is definitely the best option. As discussed earlier, Carrd has only page for Google to crawl (the "pages" you can create in Carrd with a "#" aren't really a separate page.)
If you want a simple website with one page, go for Carrd!
Can I use Carrd for blogging?
A downside to having only one page in Carrd is that it's not the best option for SEO. Search engines want lots of pages to index so having a site with just one page isn't ideal for this. So although you could technically embed a blog feed on a carrd site, I wouldn't recommend it because in the eyes of Google, the carrd site still one has one page to crawl. I'd recommend Ghost or Webflow for blogging.
Is Carrd pro worth it?
There is a good free plan on Carrd but that means your website will have the .carrd.co domain. That's fine for some use cases. My friend's running club just uses the carrd.co because they don't need a .com.
But you should definitely buy a Pro plan if you want a more professional look because most people expect a .com, .co.uk etc
On the Pro Lite plan you pay $9/year to add up to 3 websites with your own domain i.e. a .com instead of the website ending in carrd.co. You can pick up an affordable domain from Namecheap for around $9, depending on the value of the domain.
If you need forms and want to embed content, then the price is $19/year with the Pro Standard plan and you can have up to 10 sites.
On the Pro Max 50 plan you can have up to 50 sites for $89/year. This also gives you extra features like the ability to download the code for your site, add redirects and other pro features for developers like the ability to use variables.
Conclusion
I've seen people use Carrd for all sorts of sites, from sales pages to running clubs. Everything just works great out of the box and it's reassuring to know every template will look great on every device.
It's also the go-to solution for entrepreneurs who want a simple landing page for their newsletter, community or digital products. Carrd is extremely popular because it delivers great websites for a very good price. If you need a one page website, I'd strongly recommend using Carrd .
Get my bootstrapper updates