How to start a podcast in 2021 with no experience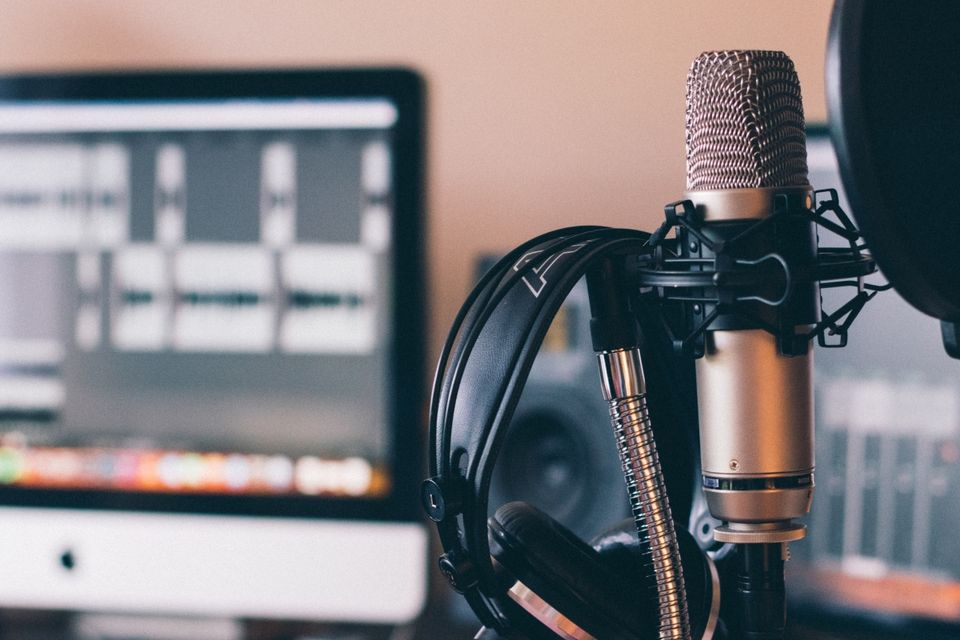 Here's how to record your podcast and get it online easily without any hassle. I just started the No CS Degree podcast! I've been doing text interviews with developers who are self-taught or went to bootcamps for almost two years now. I decided it would be fun to actually have a conversation with developers.
It's more interesting for me to be able to conduct a live interview with another human being rather than just send them a list of questions in a doc. That said, it does take more time! Hopefully the time is worth it.
What type of podcast should I start?
I'm a big fan of interviews. It's an easy format for publishing as you have someone else provide you with all the content. Also, you will be speaking to a different person each week. I can imagine doing a talk show with one other person could get stale after a while.
Interviews are also a great way to expand your network and meet other interesting people. Of course you can feel free to ad-lib and go on tangents but interviews also have the benefit of you being able to ask more or less the same questions each time instead of having to think up new things to talk about each week.
How much does it cost to make a podcast?
Mic cost: $100
Mic stand: $25
Riverside recording: $9/m
Transistor FM: $19/m
Descript: $15/m
Total: $43/m and $125 set-up costs
What type of microphone is best for a podcast?
I see lots of people recommend the Blue Yeti. I asked around and James McKinven from Indie Bites (a great podcast!) told me that these are better if you have a proper studio and you aren't recording from your kitchen like me. I was advised to use the Rode NT-USB Mini so that's what I went with. I also got a Neewer scissor stand.
How to record a podcast with Riverside FM
I had a look at various options for recording podcasts. One option was Zoom but I heard they compress the audio loads and I thought it was best to pay for something that actually sounds good! I know that Indie Hackers use Riverside FM (affiliate) and that swung it for me. If it's good enough for my favourite podcast, it's good enough for me!
Riverside has some nice features - the audio is uploaded while you're recording so the process is a lot quicker. Recording is done locally so if you or your guest don't have a good internet connection, that's not a problem. It's very easy to get set up and your guest doesn't need to have an account, unlike Zoom. It's also nice to support an indie hacker instead of paying Zoom! I was also able to downgrade my plan easily after realising I didn't need so much time. Riverside provide you with 60 mins free as a trial so that's plenty for checking it out. One gripe is you need to use Chrome and I prefer Safari.
How to edit a podcast episode
Google Sheets expert Andrew Kamphey told me about Descript (affiliate) which is a great time saver! You can edit audio by simply editing the text! You simply drag and drop the audio file and it provides you with a transcription. You can then just edit it like a Google doc.
Notice that you went on a big tangent and want to cut out that out? Just delete that paragraph from the transcript and the audio for that section gets deleted. Pretty neat, huh? So you can edit a podcast without having to zoom in on audio files. Just edit the words! You can also edit out all the 'ums' and 'ah's'. I've found that I say 'yeah' a million times 😂 So it's good to edit some of those out.
How to host a podcast
Ok, so you've recorded and edited your podcast. Great! But you need to host it somewhere. Platforms like Spotify or Apple get your podcast episodes from an RSS feed. So you need a central home for your podcast!
I decided to go with Transistor FM (affiliate) - it's got some nice features and it's good to support another indie hacker! Some stand out benefits for me were not having any ads in the show. If you use something free like Anchor then they play adverts over your lovely audio. There's no such thing as a free lunch! So I'd prefer to pay $19/m and get a proper product. Also, you can host multiple podcasts with one account on Transistor FM. They were also nice enough to add the No CS Degree podcast to the top of the list of their developer podcasts and made an audio clip for Twitter. You aren't going to get that customer experience with Anchor! You can also check out this side by side comparison of Transistor vs Anchor.  
How to start a podcast on Spotify
With Transistor FM you can add your podcast to Spotify with just one click! It's amazingly simple. I noticed that I had made a mistake in my show notes but I just changed it in Transistor and then I quickly saw it update in Spotify. As Spotify grabs the info from Transistor via the RSS feed you can always edit the show description etc at a later date which I didn't know before.
Conclusion
There was quite a lot to learn about making a podcast. It's definitely out of my comfort zone but I've recorded six episodes now so things are getting easier. I've had some great feedback so far! You can check out the first episode here:  Kenneth earns six figures as a developer without a CS degree