Launching the Monetize Your Newsletter course on Product Hunt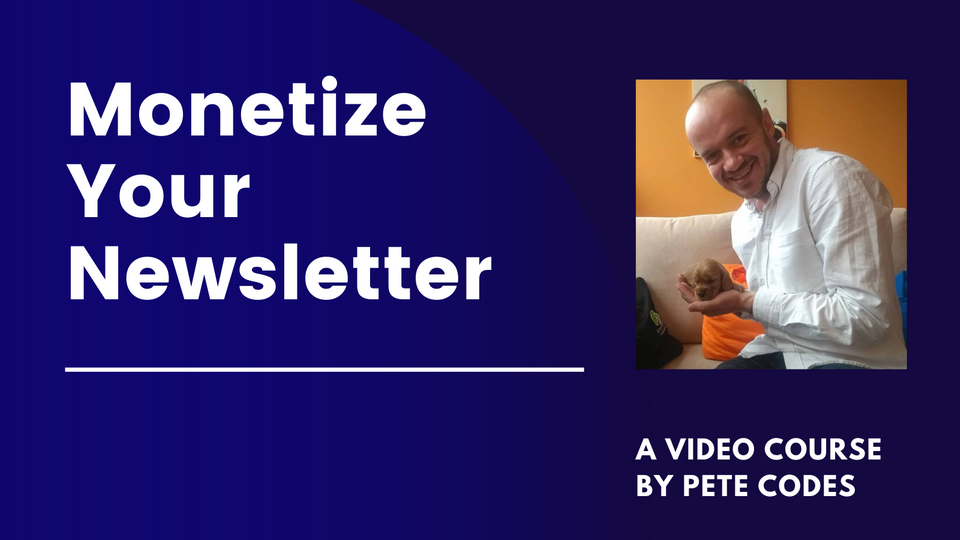 So I put my Monetize Your Newsletter video course on Product Hunt. This is my guide for avoiding the pain of running a newsletter and making money online instead.
The barriers to entry of creating are very low! You don't even need to code. You can make a landing page in Carrd and then most email senders won't charge you for the first 2,000 users. It is, however, harder to make money from newsletters. This is why I made the course!
I spent a lot of time this week gathering feedback on the copywriting, the promo video and the landing page design. One of the perks of being vulnerable and working in public is that you can get advice from other founders before you launch. You can check out the landing page, made with Carrd, here.
I also got really out of my comfort zone, made a promo video and set it to public on YouTube!
The course is 90 minutes long and covers everything you need to make money from a newsletter. I cover everything from where to find the best sponsors, sales techniques, how to get paid, using affiliates and making a paid newsletter. I also look at examples from successful newsletters like Scott's Cheap Flights, Software Ideas and Trends.vc.
When I started No CS Degree 18 months ago I really had no idea how to do things like choosing how much to ask sponsors. I was really clueless and there didn't seem to be any info for an indie entrepreneur like me. So this video is a way of giving back to the community and helping people that are starting out.
One of my customers, who has a much bigger list than me, wasn't monetizing his newsletter until he took my course. So I'm very pleased that the course helps people make money online from their newsletter.