My Monetize Your Newsletter is 97% off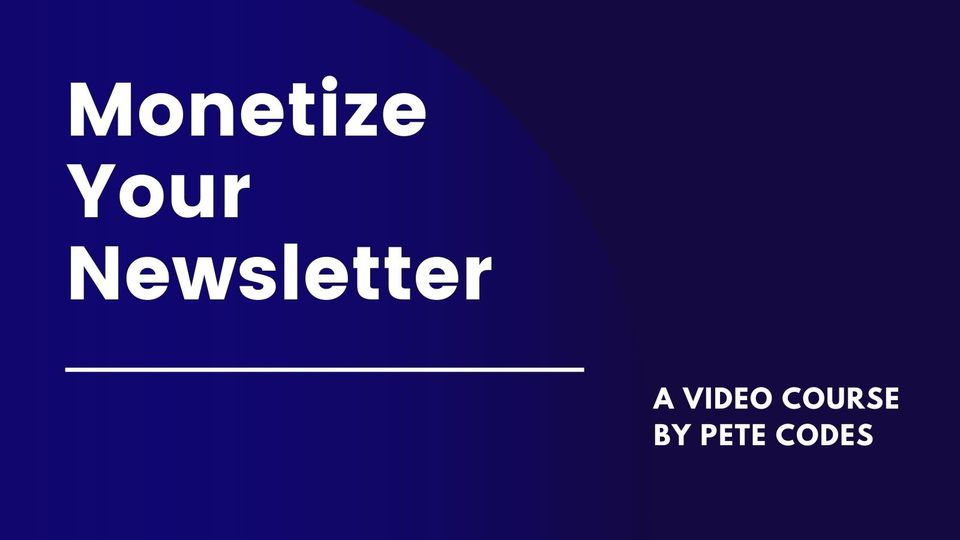 After doing a successful sale of my Grow Your Newsletter course, I thought I'd try the same with my Monetize Your Newsletter course as well.
So if you use the code "january97" you'll get 97% off. As the course normally costs $69, the first person will pay around $2 including taxes.
EDIT: the first few have sold so you can now try "january92" for 92% off.
The course is 90 minutes long and is packed with advice on how to make money from a newsletter. I go over the pros and cons of affiliate income, monetizing with adverts and also using a paid subscription model. The course features lots of real life examples of cold emails where I've contacted people and sold advertising space in my newsletters.
You don't need any business training or sales experience and it's perfectly possible to monetize most newsletters. It's all about finding the right strategy depending on what your newsletter is about.
If you go to Gumroad and put in the code "january93" you'll get 93% off. The next person can use "january92" for 92% and so on, and so on. If you are feeling generous you can pay extra like Jordi did! He paid with the code "january85" for 85% off.
Here are some more links with the discounts already applied
p.s.
My sale for the Grow Your Newsletter course sponsored by EmailOctopus is still going. A lot of the codes have gone but you can use "january65" to get 65% off etc.