Get 92% off my newsletter course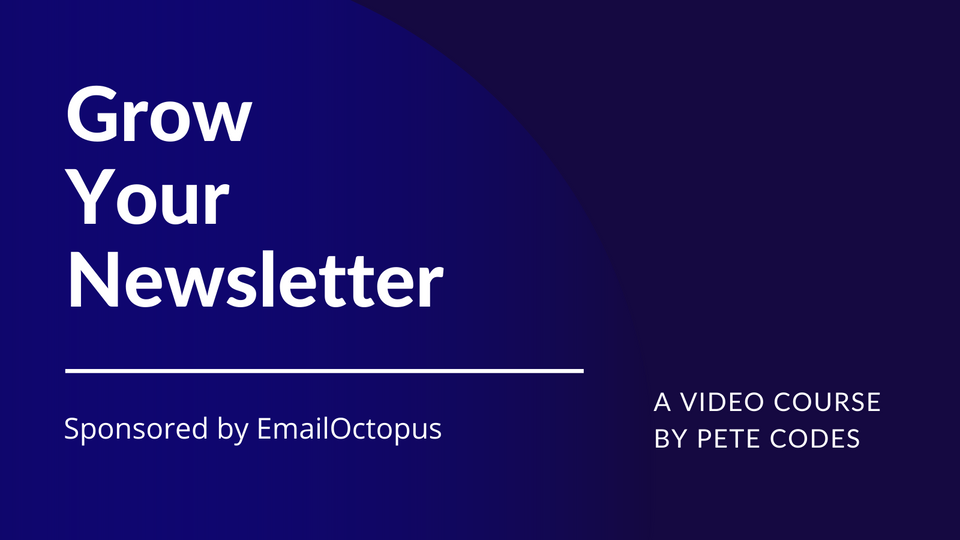 I made a course recently on how to build an email list. I've grown several newsletters to thousands of subscribers over the past few years without spending a penny! I've put everything I know into this high quality 90 minute video course.
Now, I thought today I would do a big sale so I'm offering really steep discounts. I started by offering 97% off and that code went straight away. There is a discount code on Gumroad now for each percentage off so when someone buys the course with a 94% discount, the next available discount is 93% etc etc.
To apply the code just put "january92" for 92% off. If that's taken, try a lower number 😀 I've had a few people pay more than they need to by using a lower discount number which is very nice!
You'll get my full course for a couple of dollars, no catch!
This is a great deal so grab a bargain.