Putting up prices for Monetize Your Newsletter tomorrow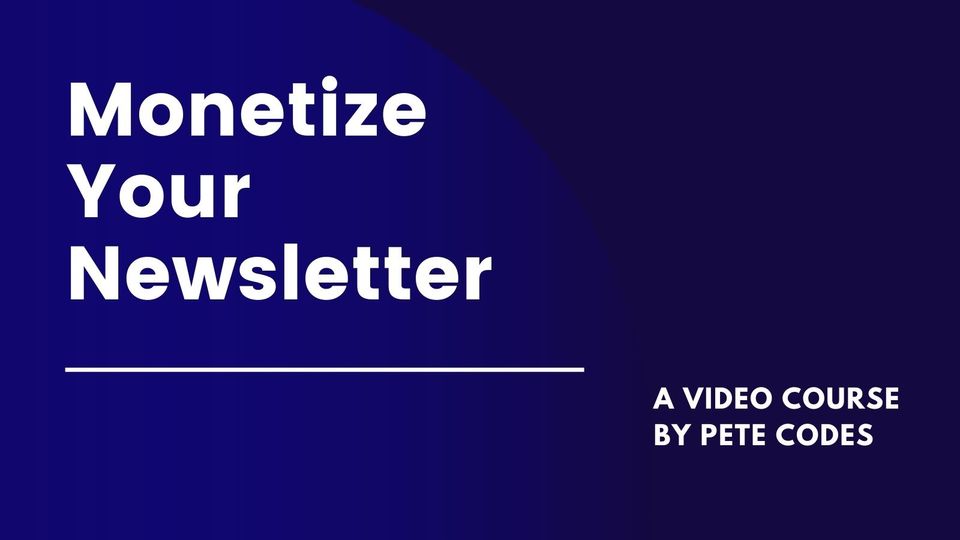 Last year I made my first video course, Monetize Your Newsletter. I was getting loads of questions about how to find sponsors, how much to charge for adverts and lots more. So I made a course and shot it in my kitchen just using Loom and iMovie.
I've since made over $4,000 from this course. In July I actually made $1,600 in sales. It's also received all 5-star reviews and lots of great comments from people who have bought it which is a great feeling.
I was just speaking to my friend Lachlan and he was saying I was under-valuing the course. It's $49 at the moment and you can make more from that with one newsletter advert fairly easily.
So tomorrow the price is rising to $69. I wanted to let you know so you can grab it for $49 before the price changes. A bonus is that when you buy any of my products on Gumroad and pay full price, you can become an affiliate. That means if you promote the course you'll get 50% of any sales that come in.
So if you want to make money from an email list, check out the Monetize Your Newsletter course before the price changes tomorrow.
p.s. I have a new course Grow Your Newsletter which is out for pre-order for $49 now. I talk through all the ways to grow a newsletter to thousands of subscribers. It will be released some time this month!