Typefully review from a professional Twitter ghost writer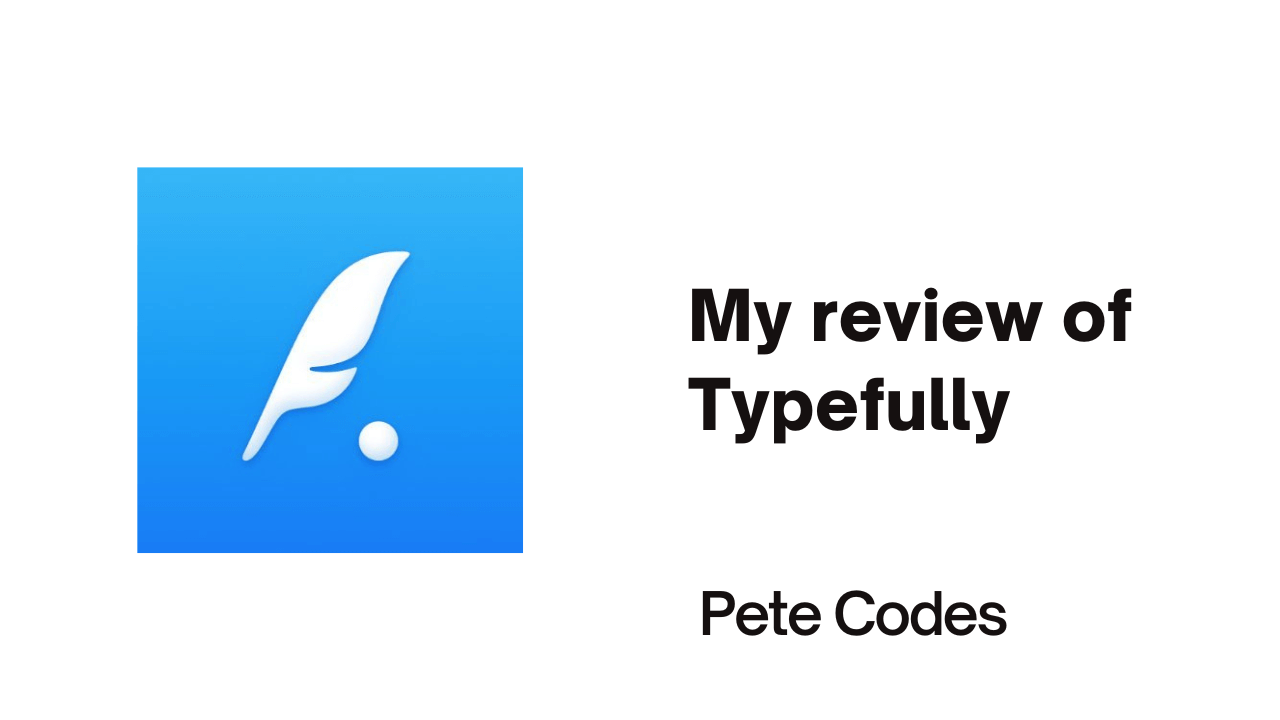 I'm a Twitter ghost writer and here's my honest review of Typefully, a popular minimal Twitter writing tool.
What is Typefully?
Typefully is a web tool which lets you schedule tweets. If you join the Creator plan you can also cross-post to LinkedIn without leaving Typefully which is a nice feature! The Typefully website claims it has 100,000 users.
A stand out attraction of Typefully is its very sleek user interface. It has a very minimal design which I find great when doing ghost writing for Twitter clients. It's great to not be distracted by things like the Twitter feed, notifications and messages when you are writing tweets. This is what the Typefully writing page looks like: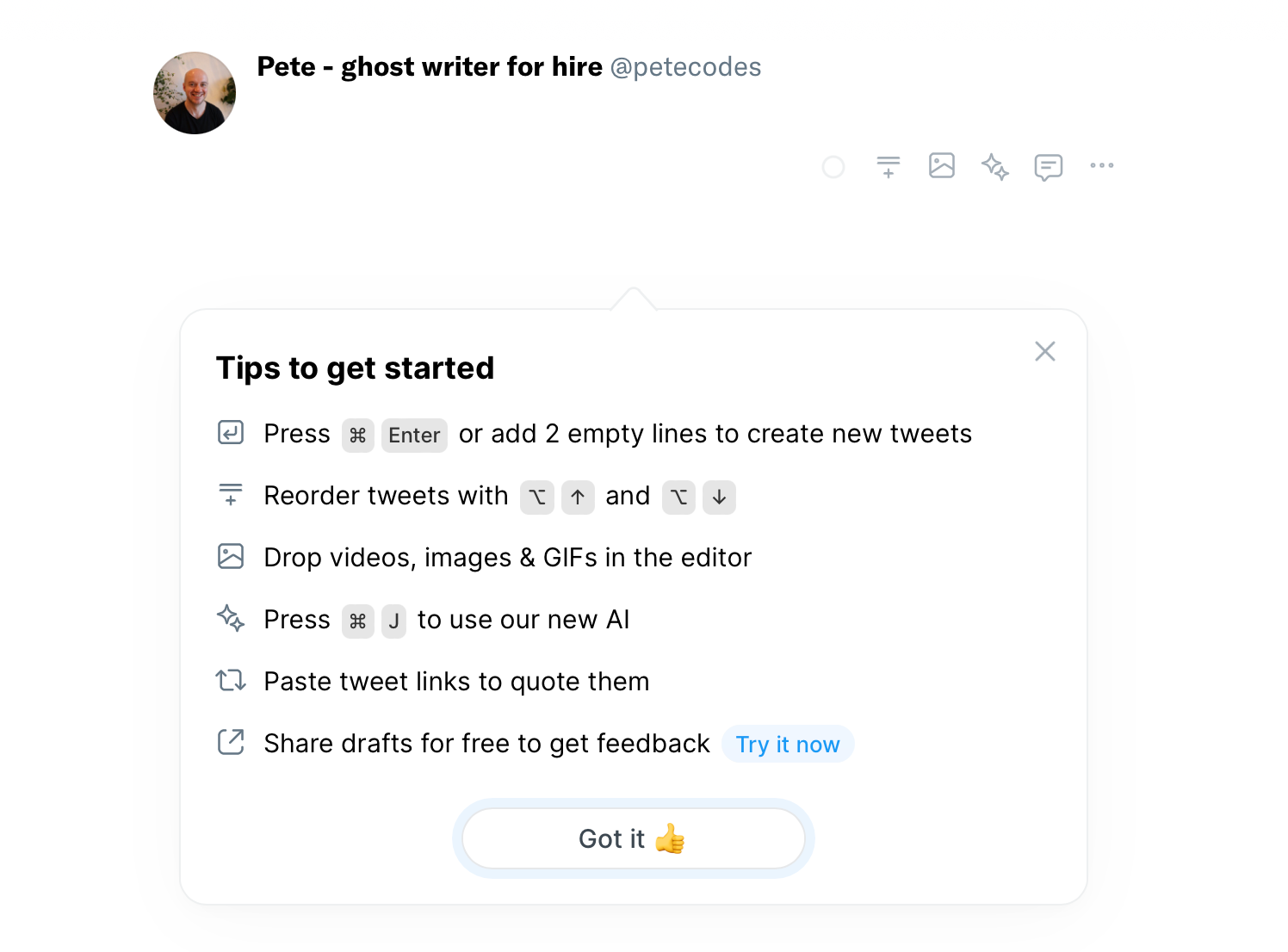 Contrast this with the page on the Twitter website: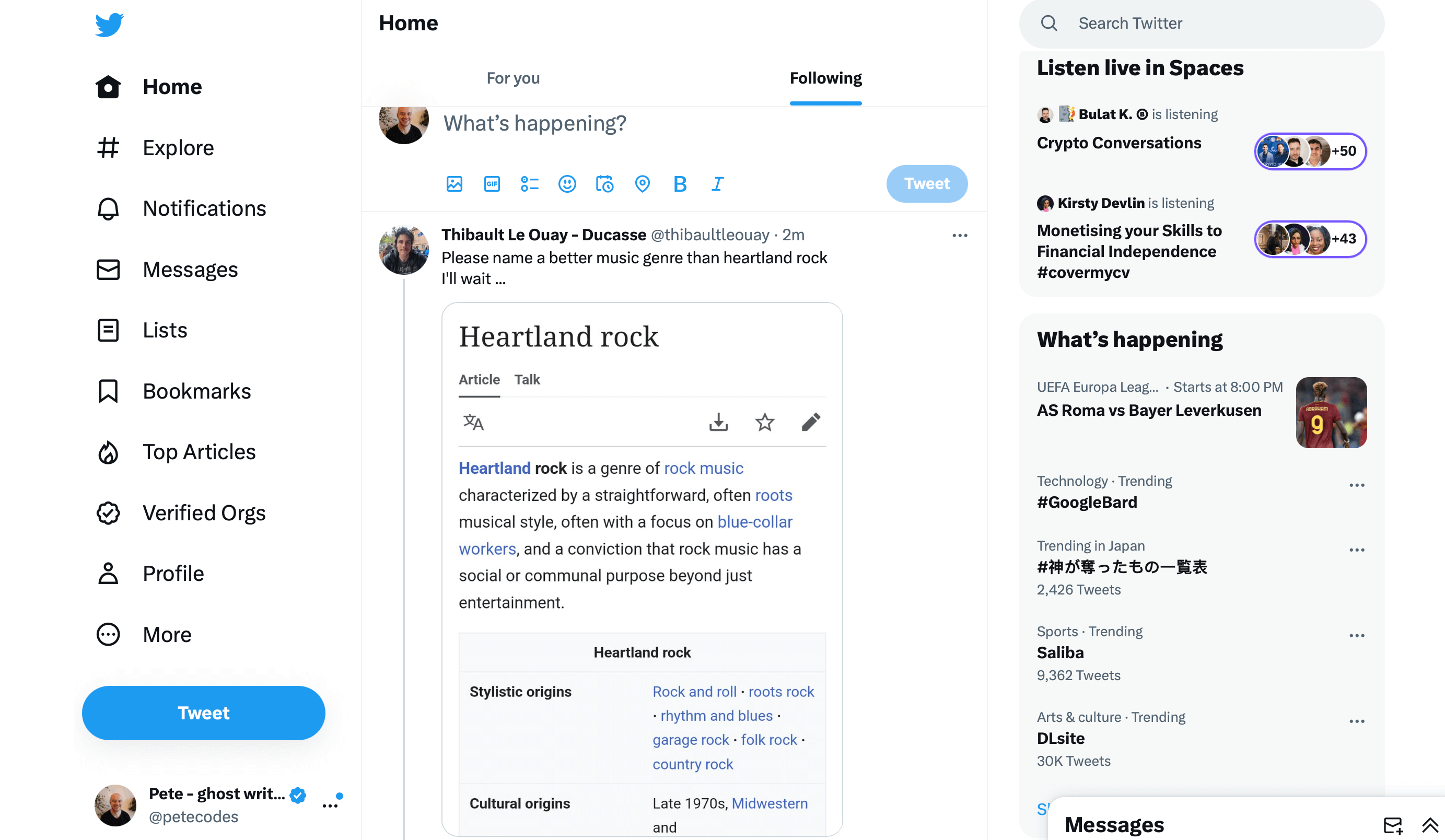 What is Typefully used for?
I use Typefully (affiliate) for scheduling tweets. Basically, imagine you have an excellent idea for a tweet but it's 3am and your audience are asleep. This way you can write your idea in Typefully and schedule it to go out the next day.
You can also do things like schedule weekly reminders for people to sign up to your newsletter etc which you may forget to do otherwise. If you are pushing out a decent amount of content, it's great to be able to look ahead and make a social media calendar with Typefully instead of posting more sporadically. It's generally considered best to tweet at least once per day, so with this app it's easy to plan out your Twitter content ahead of time.
It's also very easy to make threads. You just hit 'return' twice and it creates the next tweet. You can even paste in a wall of text and it will automatically split it into tweets!
You can also schedule twitter threads with Typefully which is a convenient feature. Writing threads on your phone can be quite laborious - it's very easy to lose your work or make a tiny mistake so I would recommend writing threads inside a tool like Typefully.
Typefully pricing
There is a free Typefully plan but it's very limited. You can only schedule one post at a time so I would suggest getting the Starter plan which is $9/m (billed annually so that's $108 in total).
I use the Creator plan and that's $16/m billed annually or $24/m with no long-term commitment. In 2023 they added LinkedIn posting to Typefully for the Creator plan and up so that's a handy feature for me.
The Creator plan also has a Zapier integration and the ability to automatically reschedule tweets. Personally, I think this is overdone - I would only retweet something now if it had performed quite well. There is no point in re-sharing dud content.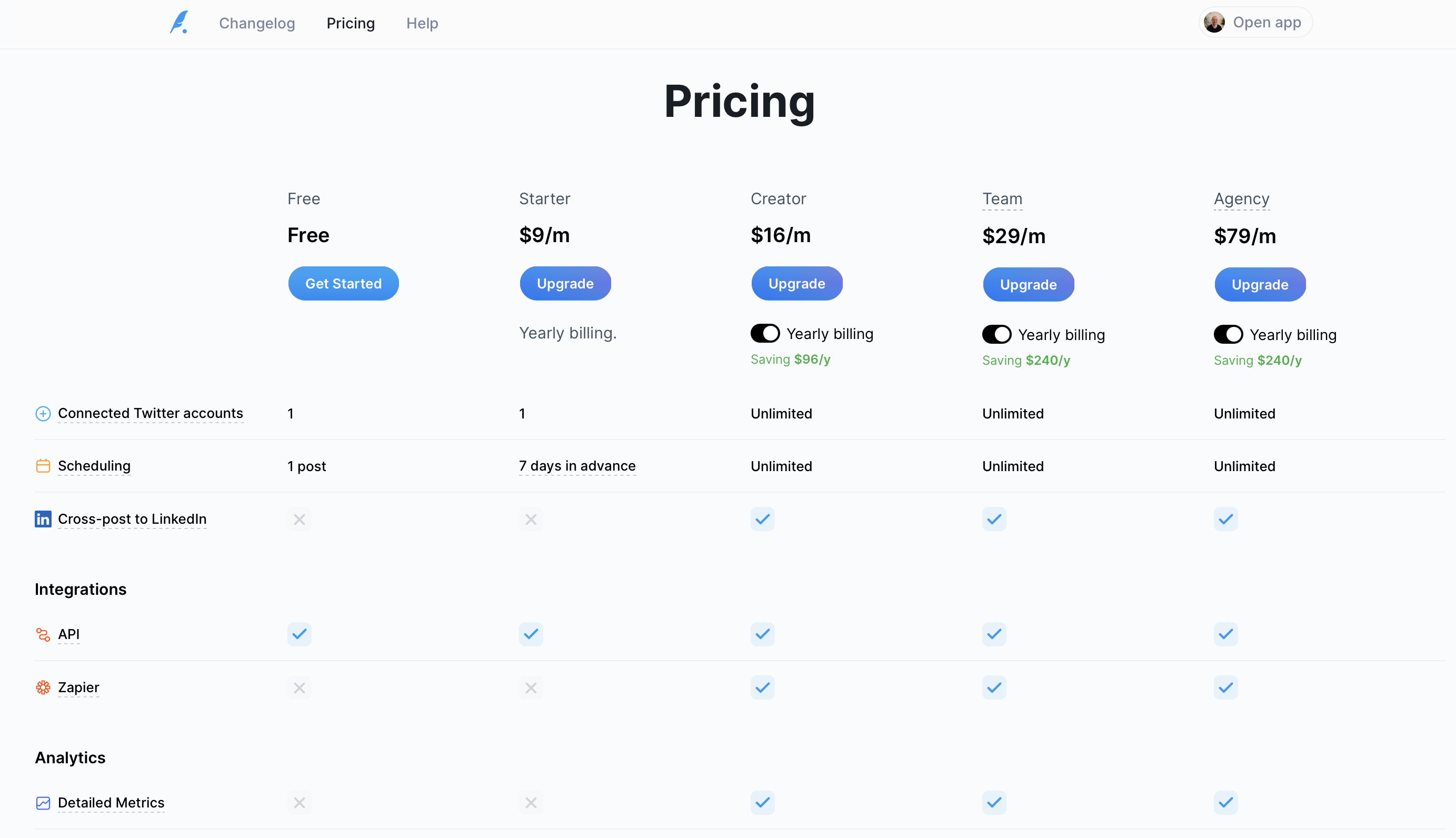 Who owns Typefully?
Two Italian founders Fabrizio Rinaldi and Francesco Di Lorenzo created Typefully after making Mailbrew, an email digest app. In October 2022 they announced that Evan Williams, one of the original Twitter co-founders, had come on as an investor in Typefully.
Is Typefully worth it?
I really like it and as a Twitter ghost writer, it's a writing and scheduling tool that I recommend to clients. I like being able to have a simple place to write tweets and plan out my media calendar. I also love the UX - the design is simply gorgeous.
If you are looking to save time and focus on your business, check out my Twitter writing services
Get my bootstrapper updates