Mailchimp vs EmailOctopus and how to combine the two!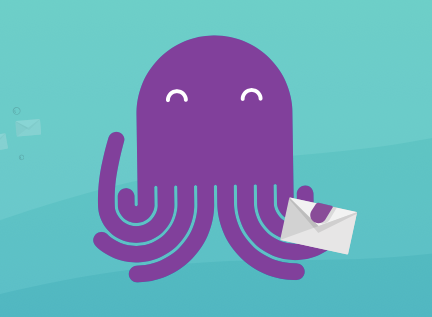 I've recently moved my No CS Degree newsletter from Mailchimp or Email Octopus (affiliate). I compare them and show how to get the best of both worlds!
Pros of Mailchimp
I only scraped the surface but you can make one page sites just to host your sign-up form which are good for getting signups.
Good reputation for deliverability
They are number 1 for a reason after all.
As they are the biggest email sender there are lots of customers out there in Twitter and on forms to help you. Also, lots of tutorials.
You get 2,000 contacts for free. This is why it get's so many customers. For lots of people, this will last for a while.
Cons of Mailchimp
The price gets steep once you run out of the free plan of 2,000 subs
2,500 costs you $30
5,000 costs you $50
10,000 costs you $75
The UI is really, really bad!
There is so much menu diving.
I remember how to get to different places though muscle memory. The layout is really unintuitive.  There are lots of other features that are a pain to get to.
The landing page doesn't have social share images
This means when you share it on Twitter there is no nice image. It looks really horrible. There's just a grey box. Instead you should make a landing page with Carrd or EmailOctopus which has automatic social image when sharing.
Mailchimp charges for contacts that are unsubscribed!
So if you are facing your first Mailchimp bill check one thing: the company counts people who have unsubscribed as contacts. These contact are what your bill is based one along with your actual subscribers!
Some months I was just over the 2,000 contacts limit so I paid about $30.
BUT if I had known unsubscribed people were part of the contacts list I could have avoided going over the free limit by deleting these contacts from my list.
So be sure to regularly archive unsubscribed contacts so they don't go towards your bill!
Mailchimp only let's you downgrade your paid plan once!
Yep, if your subscriber count changes or if you just maybe want to downgrade you can only do so once. It just seems pretty hostile. I've never heard of another subscription like this. Imagine paying for the highest quality Netflix account and then being told you can only downgrade to basic once. It's pretty messed up.
Much cheaper than Mailchimp
2,500 subscribers = free
5,000 subscribers = $20
10,000 subscribers = $30
Great customer support
I was able to get help from the founder when I was getting set up.
My emails and tweets were answered really quickly
I hadn't set up my domain properly when I joined - if you don't do that your email deliverability will suffer so remember to do that.
Whenever I've requested a feature I've received a reply from their customer support. This is the benefit of going with a smaller company - they really prioritise customer support.
Much simpler layout
Navigation is far simpler than Mailchimp
Also, EmailOctopus isn't packed with features which can be a good thing as it's easy to find your way around.
Native pop-ups now
In my original review one significant disadvantage with EmailOctopus was no pop-ups. You had to use another service for $49/m or do what I did and sign people up with a Mailchimp pop-up and then automate that data over to EmailOctopus.
Now there are pop-ups in EmailOctopus too so problem solved!
Cons of EmailOctopus
It doesn't have the same amount of users so perhaps it's less useful for corporate jobs where Mailchimp is the industry standard. If you need to hire someone they are more likely to know Mailchimp. That said, for a solo entrepreneur, that's not really an issue.
There are fewer features in EmailOctopus but that's not been a problem for me.
Conclusion
My recommendation is to go with EmailOctopus.
It's a lot simpler to use and a lot cheaper!
You can make a cool sign up page using Carrd and that has a nice social image share when you put it on twitter
Another bonus -  EmailOctopus is a bootstrapped business so you are supporting another team of indie hackers.
I actually have a course, Grow Your Newsletter, which is sponsored by EmailOctopus. Anyone who buys it gets 30% off paid plans for 3 months.