The Newsletter Crew podcast interviewed me!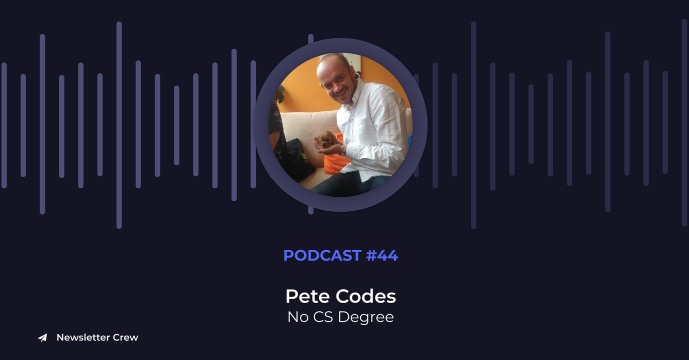 It was great to have a chat with Yaro from Newsletter Crew! I shared loads of newsletter tips with him. For instance, how to do cold email, pros and cons of different ways to make money and how to get sponsors.
The podcast is 35 minutes long and we really get into loads of detail about pricing newsletter ads, finding the best way to monetize a newsletter and finding good leads.
It's always a pleasure to connect with other founders and Yaro was an excellent host! He's doing cool things with Newsletter Crew so keep your eye out for him. I also was able to talk about my Monetize Your Newsletter course which teaches you all you need to know about how to run a profitable newsletter.
Let me know what you think of the podcast episode and be sure to leave a review wherever you listen! It's great to see really niche content like this.