I'm starting a free weekly newsletter for indie startups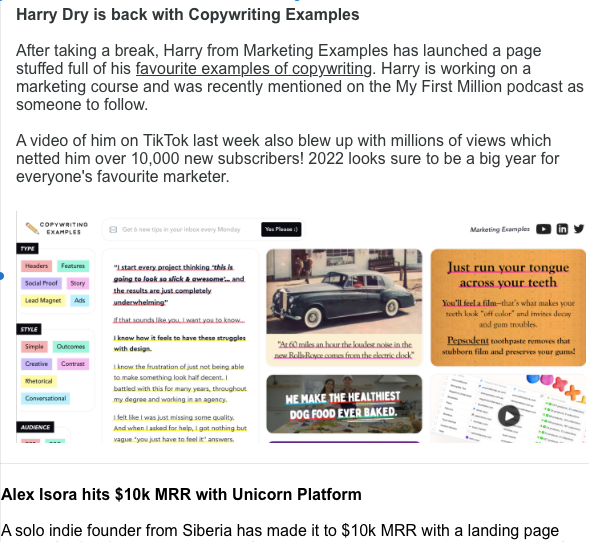 I think we all know by now that tech publications have no interest in indie hackers until they raise a round from VCs. So I've decided to make a free weekly newsletter showing the stories I'm interested in under the High Signal brand. The first issue is going to get sent out in a few hours and a lot of successful founders have signed up. I had a lot of fun putting it together!
I'm going to be covering lots of topics but mainly the best articles, MRR milestones, acquisitions, a review of a podcast episode to listen to and a funny tweet each week. I really enjoyed working on the first issue!
If you're interested in the newsletter please go to the High Signal website and sign up. Check your spam folder in case the email confirmation goes there.
Here's a little preview