The best cafes to work from in Berlin as a digital nomad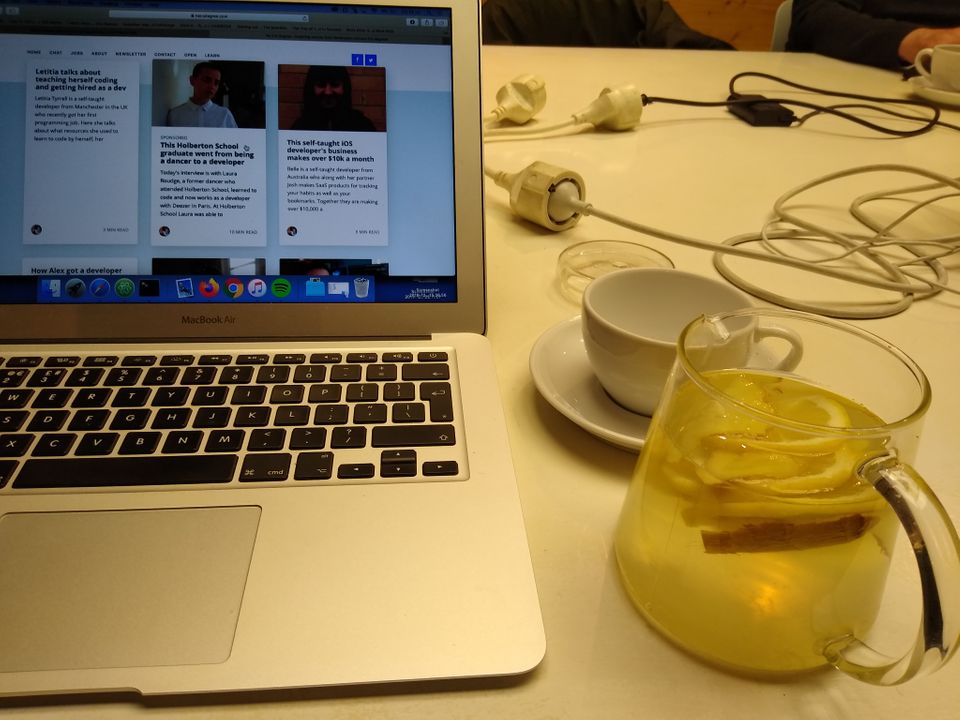 I've spent three weeks in Berlin now thanks to cat-sitting for a British couple going home for Christmas. I did some searching on Nomad List and around the web for places to work in Berlin and here are the cafes I went to. Nowhere had noticeably good or bad wifi. I think every place I worked in experienced a few brief drops in connection but nothing major.
West Berlin
I spent a LOT of time in West Berlin cafe in Kreuzberg! There is a big desk with a ready amount of sockets and they are clearly ready for people to work here from laptops. It's mostly people in their 20s-40s working here. The music is pretty good but not too loud or anything. I just had the ginger tea or orange loaf here. They do close at 6pm which wasn't really late enough for me.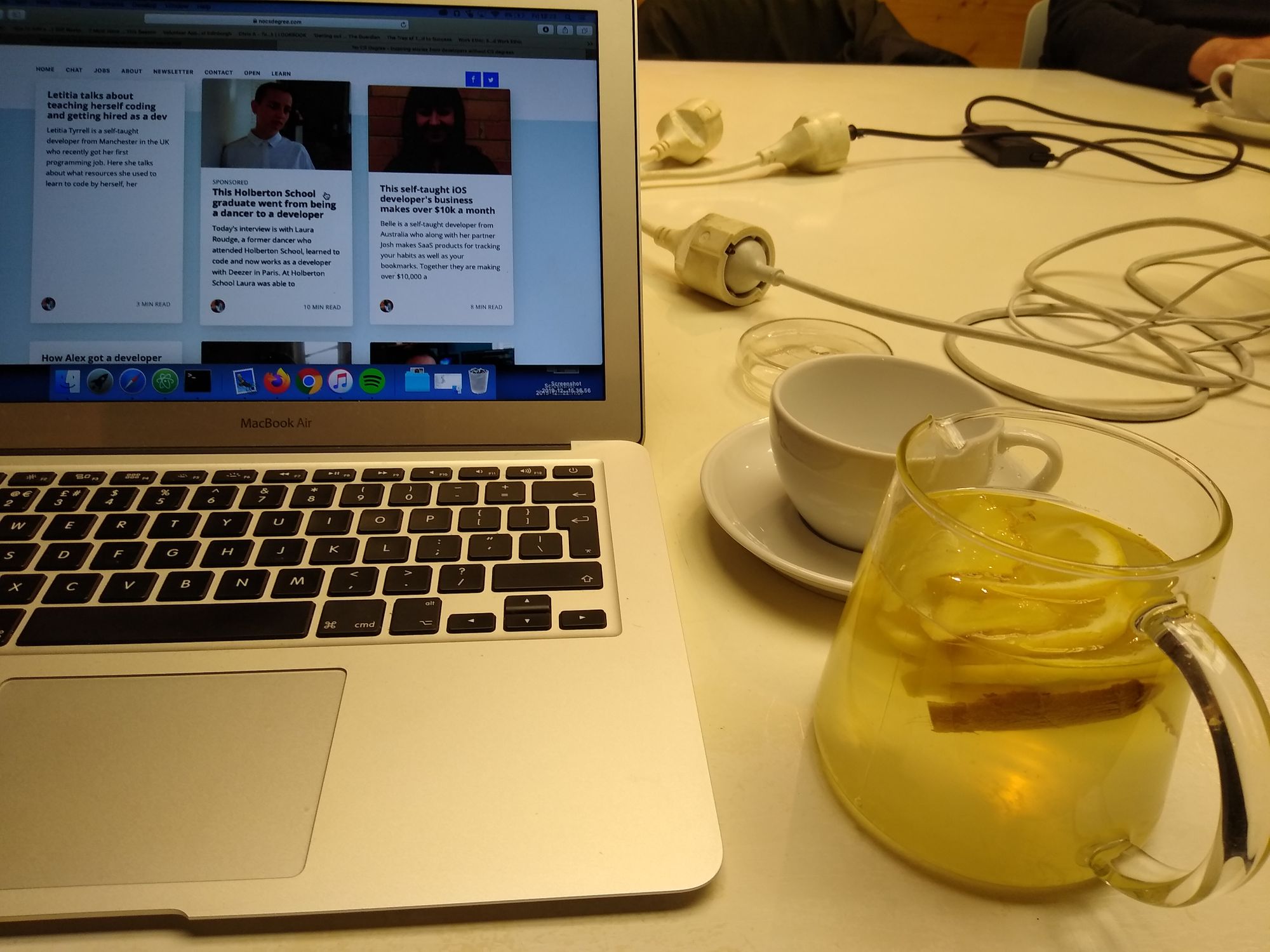 Betahaus
I went to the Betahaus cafe a few times as well. They don't let you work from a laptop from about 12-2pm which is fair enough but it means some days I couldn't go there as I don't have such a regimented time schedule. They serve their ginger tea in a tall glass which I found annoying as it meant it was too hot to hold. The water was also scalding hot so I had to wait a long time before I could drink it and I'd usually forget and then it would be cold.
Espresso House
I also spent some evenings working late at Espresso House by Potsdamer Platz which was nice because it was close to my gym and open until 11pm on some nights. The staff there were very friendly and fine with me and others working for a long time.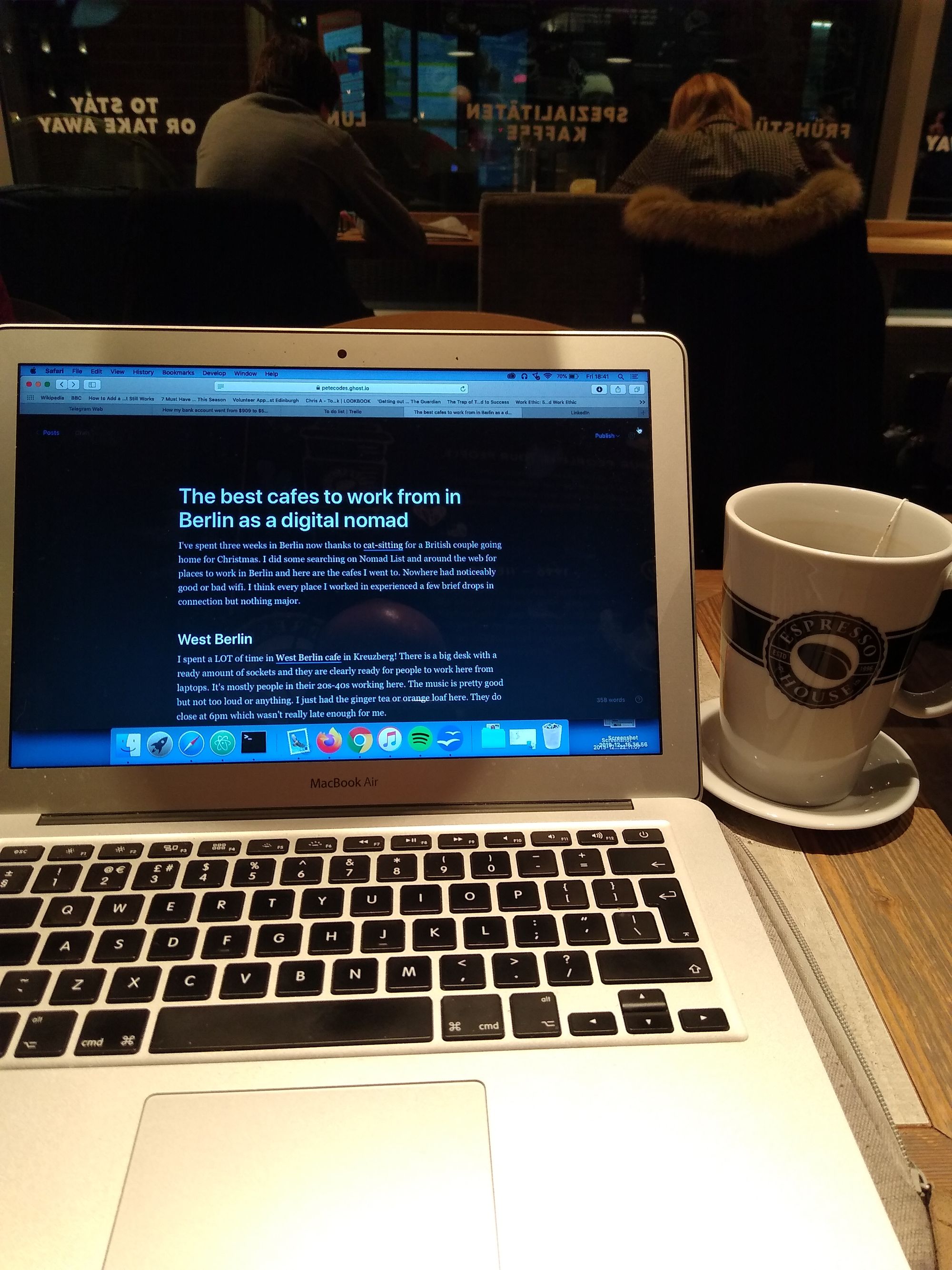 Summary
So in general I would say West Berlin and Espresso House are the best places to work in Berlin. They really saved my ass because all the coworking places were shut from the 24thDecember to the 1st which is pretty lame. I could have checked out more places but since I found two places I liked I just stuck with them.